Reserve Your Table Now!
Join us for the 2016 Catalyst Awards Dinner  on Wednesday, March 16, 2016, at the Waldorf Astoria in New York. Reserve your table today!
Each March, Catalyst celebrates the year's Catalyst Award-winning initiatives in front of a sold-out crowd at one of the most prestigious and broadly attended events in the business community. The 2016 Catalyst Award will be presented to Gap Inc. for its initiative, Women and Opportunity. 
In addition, the Right Honorable Justin Trudeau, Prime Minister of Canada, will be there to receive a special commendation from Catalyst. Prime Minister Trudeau's historic first cabinet includes equal numbers of women and men. His simple explanation for his actions, "because it's 2015," has become a mantra even as we move into a new year. #BecauseIts2016 #YouHadMeAtTrudeau
Dinner Chair
John Veihmeyer
Global Chairman
KPMG International
Dinner Sponsors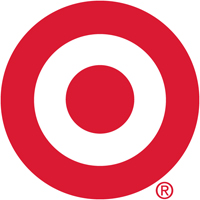 Board Reception Sponsors
Catalyst would like to thank our 2015 Dinner Contributors. Please stay tuned for our 2016 Dinner Contributors. 
For questions, please contact [email protected].
Retrospectives